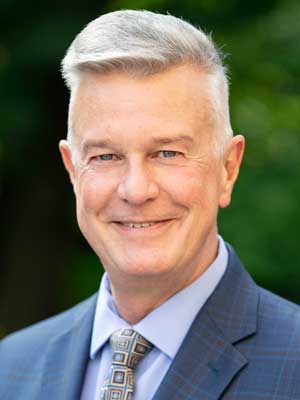 William (Bill) Martin
Bill joined Assured Trust Company in June 2021 and comes to us with a strong background in Private Banking and Customer Service. 
Born in Tulsa, Oklahoma, Bill has called Kansas City home for 33 years and in that time became a caregiver to his aging mother. Bill understands the needs and fears of our vulnerable population and is very knowledgeable of the programs available to this special group. 
Bill is caring and empathetic and loves to hear the wonderful stories told by those who have witnessed the most remarkable changes in our world. As a lover of history, especially Kansas City history, he is always willing to listen and to understand the tremendous input this population has made in our lives. 
In his spare time, he is on the lookout for antiques, appreciating the craftsmanship and preservation of our past. He loves being with his family and friends, and his three cats.