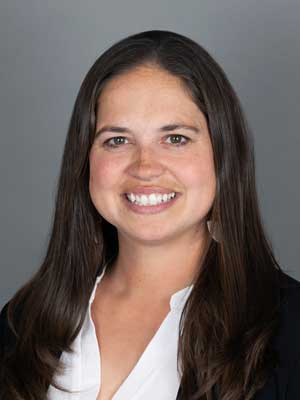 Alissa Bundy
Alissa Bundy, MSW, joined Assured Trust Company in September 2022 as a Trust & Care Officer. Born and raised in northern Minnesota, Alissa holds a Bachelor of Science degree in Social Work from St. Cloud State University and later earned her Master of Science degree, also in Social Work, from University of Minnesota, Duluth. Upon completion of her advanced degree, Alissa married and moved to the San Francisco Bay area where she lived for over 10 years before moving to Kansas City in 2019.
Most of Alissa's career has been spent as a Medical Social Worker focusing on geriatric healthcare – specifically skilled nursing and hospice. Alissa loves working to help improve the lives of others, especially those facing challenges in their everyday lives.  
Alissa and her husband are parents to 3 wonderful and active children. In her spare time, she enjoys spending time with her family, coaching her daughters in volleyball and softball, watching her 3 kids enjoy their various sports and activities, as well as gardening and cooking. Alissa and her family enjoy traveling, fishing, camping, and sporting events (especially Minnesota Vikings and Twins Games) together and in the cold winter months they enjoy watching movies, crafting, and playing games together.