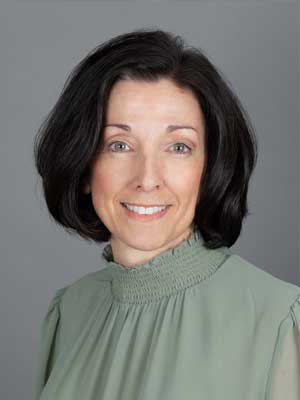 Grace Carrubba
Grace Carrubba has been with Assured Trust Company since the firm's inception and serves as the Marketing and Human Resources Coordinator. Born and raised in Brooklyn, NY, Grace graduated summa cum laude from Pace University with a Bachelor of Science degree in Computer Science. During the early years of her career, Grace worked as an IT auditor for Coopers & Lybrand and Goldman Sachs. Her passion for Catholic education led her to positions with the Diocese of Brooklyn in marketing, event planning, public relations, and education.
In 2004, Grace, her husband, Anthony, and two children, relocated to Kansas City – a place that will forever be home despite where life brings each of them. During those years spent at home with her children, she was an active volunteer for her church and children's schools. After years as a skilled nursing community volunteer, Grace was prompted to join Shepherd Elder Law Group in 2011 as their Director of Marketing. Grace feels blessed to be able to use her skills as part of the Assured Trust team of caring and consummate professionals.
 In her spare time, Grace enjoys an active prayer life, very moderate exercise, and time spent with those she loves.