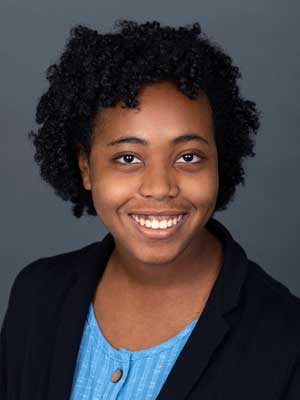 Sarah Patton
After 2 months of interning with our team, Sarah Patton joined ATC in October of 2023 as a Trust Administrator. Raised in North Carolina, Sarah knew from early on that her passion is to help others. She earned a Bachelor of Science degree in Political Science from Appalachian University which included a minor in Non-Profit Organizations. During her undergraduate years, Sarah volunteered and collaborated with several local non-profits ranging from housing rehabilitation to youth support, brought an Art Workshop program to Hospitality House of Northwest North Carolina, and worked with a local farmers market to share information about F.A.R.M café, a non-profit whose mission is to build a healthy and inclusive community by providing high quality & delicious meals produced from local sources, served in a restaurant where everybody eats, regardless of means.
Upon graduation, Sarah joined AmeriCorps and moved to Kansas City. With AmeriCorps, she accepted a position as Community Engagement VISTA working for the Rosedale Development Association. In her position, Sarah assisted Rosedale in their mission of ensuring affordable housing and a healthy/vibrant/engaged community in Wyandotte County.
As you can see, with her heart for helping others, Sarah is a well-suited addition to our team.
In her spare time, you can find Sarah working out at the gym, knitting, or finding new adventures in the community. As a new Kansan, she is excited to get to know the area and continue to call Kansas her home.